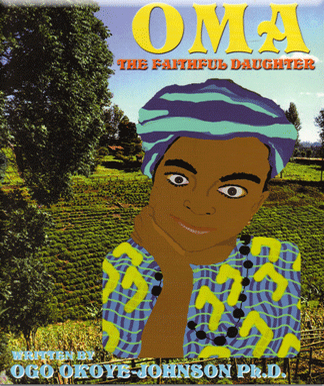 Oma The Faithful Daughter

Preview a chapter from Oma The Faithful Daughter! This is a picture story book in the folktale genre of a young girl who in order to prevent her mother from dying from a poisonous snake bite, went on an intriguing long journey to get the snake's antidote. Her devotion and courage were rewarded!
Editorial Reviews
Mark Young at The Beacon in The Virginian-Pilot December 2, 1999 human interest article.
Vickie Hecht at The Chesapeake Post December 30, 1999 human interest article.
Ogo Okoye-Johnson
Dr. Ogo Okoye-Johnson as an avid multicultural practitioner recognizes the essential relationship between the cultural background of students and their academic success. Her years of research on multicultural education and her...